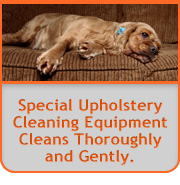 Water Damage Restoration
Water damage can come in the form of a major flood, but can also be the result of leaky taps or even a slight of the eye and a kitchen sink. Water damage is associated with first and secondary damage, but don't let the names fool you, they both require immediate attention. Hippo Cleaning Services is proud to have an emergency disaster team available 24/7 in the entire Orange County area. Our recovery crew can arrive minutes after a flood or fire to immediately begin the restoration process. Without a doubt we have the equipment and the training to handle any job, but what's more, we understand that the role of disaster recovery is more than physical and that there is a large emotional component as well. Our staff members are locals in the community and want to help you close any gaps you might find along the restoration way.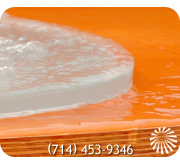 Recovery Process
Water damage restoration calls for immediate water extraction in order to prevent the quick formation and spreading of bacterial spores as well as reducing the chances of water entering small cracks and openings in your building's structure. Once the initial flood water has been removed, the drying process soon follows. We are equipped with a number of industrial strength dryers and dehumidifiers which we will bring in order maintain low moisture levels. At the same time we can begin the process of restoring your carpets, rugs, upholstery, furniture, beds, and many other items that will have certainly been damaged. Lastly, a thorough sanitation phase must be carried out in detail in order to prevent any bacterial formations, in the case of water damage, and chemical reactions, in the case of fire and smoke damage. This last phase will bring your property back to pre-loss conditions.
24/7 Emergency
Our services are available everyday of the week and for emergency cases. We work with your preferred insurance company and will provide any estimates required.
For a free price estimate, please call us at your convenience.