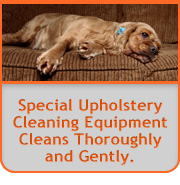 Carpet Cleaning Area Services - Orange County
Hippo Cleaning Services are proud to expand to more service areas in the Orange County area our great service is undergoing a constant process of making our carpet cleaning services accessible and ever more efficient.
Carpet Cleaning services are now available at the following locations:
• Anaheim
• Aliso Viejo
• Brea
• Buena Park
• Costa Mesa
• Santa Ana
• Irvine
Choosing The Right Carpet Cleaner
How to choose the right carpet cleaner for you? It is easy, you should do a little research as to which services cover your area of residence and then ask around at your neighbors house or at a local forum, you can also look for reviews on the internet but the best way is to pick up the phone and call a local carpet cleaner and asking them a few basic questions and see how they react, the following questions were compiled from long lists compiled by our customer service and from a deep understanding of what a client that is searching for a carpet cleaner should look for:
Ask about the cleaning methods - a well acclaimed and respected carpet cleaner should at least offer a minimum of 3 carpet cleaning methods including steam carpet cleaning, dry carpet cleaning and bonnet cleaning, better and sometimes bigger services can also offer hot water extraction and dry foam cleaning and more special cleaning methods according to the fabric type.
Carpet Cleaning Equipment - truck mounted gear is the name of the game in this business a carpet cleaner has to have a powerful vacuum and steam cleaner this service can only be achieved by high PSI truck mounted gear.
. Carpet Green Cleaning - any carpet cleaner should use only green care products which are more expensive then other cleaning solutions but tend to keep your carpets clean and smelling good without exposing your indoor environment to harsh air born chemical
Experience - When the company was founded? How many employees does it have? Do you offer any additional services except from carpet cleaning? This questions can reflect how much accumulated experience this service has.
Pricing - the price is one of the most valuable parameters in most people minds when considering a carpet cleaner but you have to pay attention to the following details if the price is too low this can lead to unprofessional work by untrained personnel that will eventually cost you more money for just repairing the damage done, if the price is too high it can sometimes mean the equipment and cleaning materials are mainly pointed for the commercial industry and is just not suited for the domestic environment.
This information is provided for our customers to share with their friends and family if you have any more questions please call Hippo Cleaning Services at (714)453-9346.