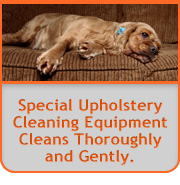 Carpet Cleaning
Carpet Cleaning is perhaps one of the best ways to refresh and relieve any indoor space. As carpets are receivers of foot traffic of every proportion, they are also the receivers of dirt, soil, and all the harmful bacteria within. A deep carpet cleaning will literally make your room feel lighter and fresher because layers and layers of dirt, dust, and other pathogens are removed from the carpet and the air.
Carpet Steam Cleaning
Carpet Steam Cleaning is our preferred method for most carpets as it has been proved to be the efficient method for removing stains and neutralizing odors. Since the steam cleaning process attacks carpet fibers at the roots, it removes stains as well as harmful and health aggravating bacteria, like dust and dander. As such, those who suffer from respiratory issues, like asthma and allergies, are likely to feel immediate relief once your indoor space is cleared of these nasty pathogens. We use green products only for a number of reasons. Not only are they just as effective as chemical reactions, they run a smaller risk of ruining your property and are perfectly safe for humans and pets.
Recommended Time Intervals
The average home benefits best from a professional cleaning twice a year. Some homes, however, are dirt and bacteria free and can wait longer, just as some homes with children and pets will best be served with more regular cleanings.
Hippo Cleaning Services employs local residents in the area and can therefore often accept same day appointments. To receive your free price estimate, please contact our customer service representatives today.