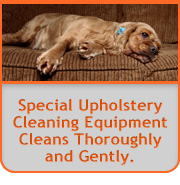 Tile & Grout Cleaning
Really, is there anything more disgusting than washing your dishes or taking a shower right next to nasty, black as tar grout? What if you knew that the grout has gotten this dark because it is dirty and bacteria ridden? Enough to make you regret reading this? Then it's time to have your tile and grout cleaned. Tiles are luckier than dirt. They can be dirty and unsanitized and still looked over by many. But grout is not so lucky and its level of sanitation can be reflected in its color. Both tile and grout can easily succumb to mildew due to their natural position in damp environments. Cleaning each tile can be exhausting and repetitive not to mention going along every single grout line with what, a tiny little toothbrush? That is in the very least an all day chore, who has the time or the patience?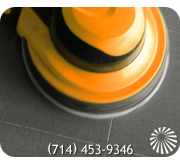 Cut Down Cleaning Time
Hippo Cleaning Services's cleaning professionals are trained and certified to use portable tile and grout cleaners that quickly and efficiently run over, clean, and sanitize your tile and grout in only a matter of minutes. Since the machinery is industrial strength and the cleaning solutions green yet powerful, there is no other effective and affordable way to get your kitchen and bathroom tile looking brand new.
Still have questions about tile and grout? Curious about our green cleaning products? Call us at 714-453-9346 to find out more!