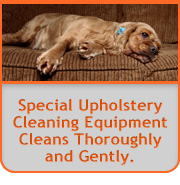 Rug Cleaning Orange County
Rug cleaning is what of those cleaning tasks that must be carried out by a professional, especially so if your rugs are delicate, as is the case with Oriental, Persian, and Afghan rugs. These types of rugs are often handed down from generation to generation and so they serve more of a purpose to you than just home decor. If you want a professional cleaning service that employs professional rug cleaners to hand wash and prime your rugs, then you've come to the right place at Hippo Cleaning Services.
Rug Cleaning Experts
Hippo Cleaning Services's rug cleaning branch operates out of a privately owned warehouse where we employ a handful of dedicated rug weavers and repairers. Since delicate rugs mean that the rug has most likely been hand woven with natural fibers, the cleaning process is much longer and far more particular than a regular area rug cleaning and therefore requires at least 24 hours, from the moment we hand dust your rug to the moment we remove it from our temperature controlled airing room. After the cleaning process is complete, our artisans can address the many typical problems rugs are associated with, such as moth eaten patches, loose tassels, color fading, and more.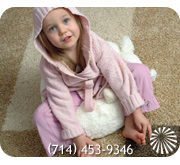 Warranties
Your rug may or may not be under a warranty. Many times synthetic rugs bought in larger American stores require professional cleaning under the warranty because their colors are prone to running and fading. In such cases, we can clean your rugs at your place for your convenience. We can also take care of the cleaning at our facility if you like at no additional cost.
Our pick up and delivery services are part of the package so rest assured there will no surprises along the way. Please allow a time frame of 24 hours for pick up and delivery. For more information on our private facility or to inquire about your specific rug, call us at 714-453-9346 today.